The David Young Choe Foundation
Art + Media Factory
Role: Creative Director
Backstory
"Why am I getting all these weird text messages?"
Role: Pop-Up PR Agent
In 2005, David was hired by Sean Parker to paint murals inside Facebook's first corporate office in Palo Alto, CA. He was offered the choice of $60,000, or stock in the company worth the same. He took the stock, and upon IPO it was worth $200 million.
In January 2012, without notice, David was on the cover of the New York Times. He was the "human interest" story of the Facebook IPO. He called my business partner in San Francisco and said he needed a pop-up PR agency.
We decided on two goals:
Appear on The Howard Stern Show,
and spray paint on Barbara Walters.
While every major media outlet wanted to talk to David, we worked with only Barbara and my favorite news media brand at the time, Taiwanese animated news show NMATV.
Later that year, I moved to Los Angeles to make things with David.
"The Greatest Reddit AMA of All-Time"
24hrs of Real-Time, Interactive Variety Show
Role: Original Concept, Director
In 2012, one of the most interesting things happening on the internet was the Reddit AMA - Ask Me Anything.
It democratized the traditional interview format. Reddit users posted a question, other users could upvote or downvote the ones they felt were most interesting, and the interviewee was expected, in good form, to answer as many of the top voted questions as they could. This was not Jay Leno throwing softballs, there was nowhere to hide.
By this time, Reddit had cemented its status as "the front page of the internet" and to get on the front page, particularly in the top few posts, was to me the modern equivalent of being "above the fold" on the New York Times. The most popular AMAs reached the front page of Reddit and were viewed by hundreds of thousands, perhaps millions of people within a window of a few hours.
I thought that by truly catering to the Reddit AMA audience with more than just text based answers, we could make a big splash.
Reddit users asked questions in the traditional AMA format, but every question was answered with a custom video in the style of a real-time variety show with actors, comedians, musicians, and other performers.
We started at midnight on Friday November 2, 2012 and went for 24 hours. We entertained Americans who were up late and Australians for a few hours, then moved on to early rising east coasters, and by the time it was morning for all Americans, we were the top post on the front page.
Geoffrey from The Fresh Prince of Bel-Air showed up to be David's butler for the AMA. Reading questions and bringing spray paint and refreshments.
Dispersed throughout the video answers were music breaks. Here is David jamming with RZA from the Wu-Tang Clan.
Another music break with Money Mark from the Beastie Boys.
This video response featuring a live score from Kid Koala and Dan the Automator, and the following music break featuring a freestyle from Krondon, show the full display of the improvisational sandbox environment.
It is now around 9pm, and we have been going for 21 hours. Dan the Automator played a live lullaby score while we put some of the cast to bed.
The show went mobile outside of the warehouse studio. David had a blind date with Aubrey Plaza.
She later told the story to Conan:
Earlier in the day, we had posted an e-mail address for anyone in the Greater Los Angeles area who wanted David and his friend Saber to paint a mural inside their house. We had a flower shop contact us, and headed there.
I didn't remember at the time, but earlier in the day I had told the producer "If there is any budget left over at 11:30pm, please send a gospel choir to wherever we end up"
And to my delight, this happened:
My friend Edison later did a remix:
DVDASA Video Podcast
Twice Weekly Comedy Show with Passionate Fans – #1 Health Podcast on iTunes*
Role: Co-Creator, Producer, Set Designer, Occasional On-Air Talent
Cast: David Choe, Asa Akira, Money Mark, David's Bodyguard Critter, David's Accountant Bobby, David's Janitor Valentin
Recurring Guests: Bobby Lee, Steve Lee, Chef David Chang, Sasha Grey
Guests: Joe Rogan, Kevin Smith, Aubrey Plaza, John Cusack, Steven Yeun, Lisa Ling, Eddie Huang
The episodes have been taken down, so here are some gifs:
Thumbs Up! Season 4
Hitchhiking Adventure Reality Show
Role: Creative Producer, Co-Director, Post Supervisor, Photographer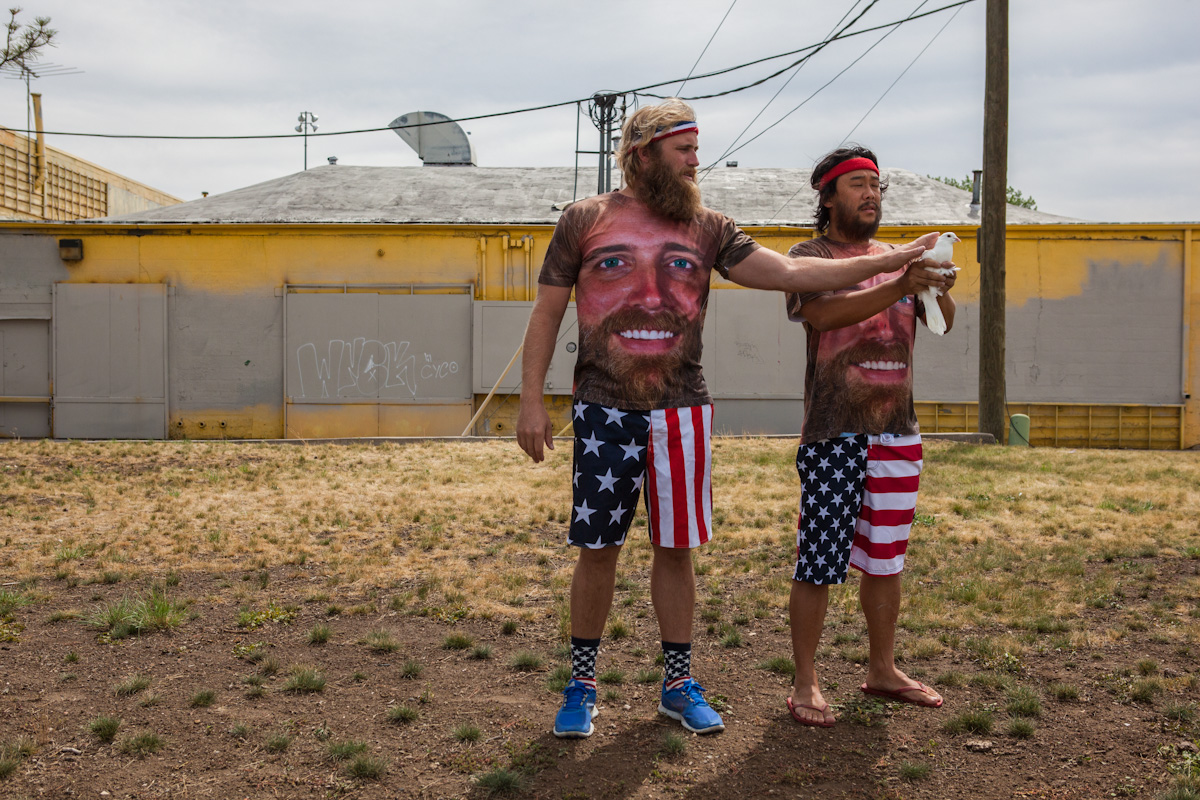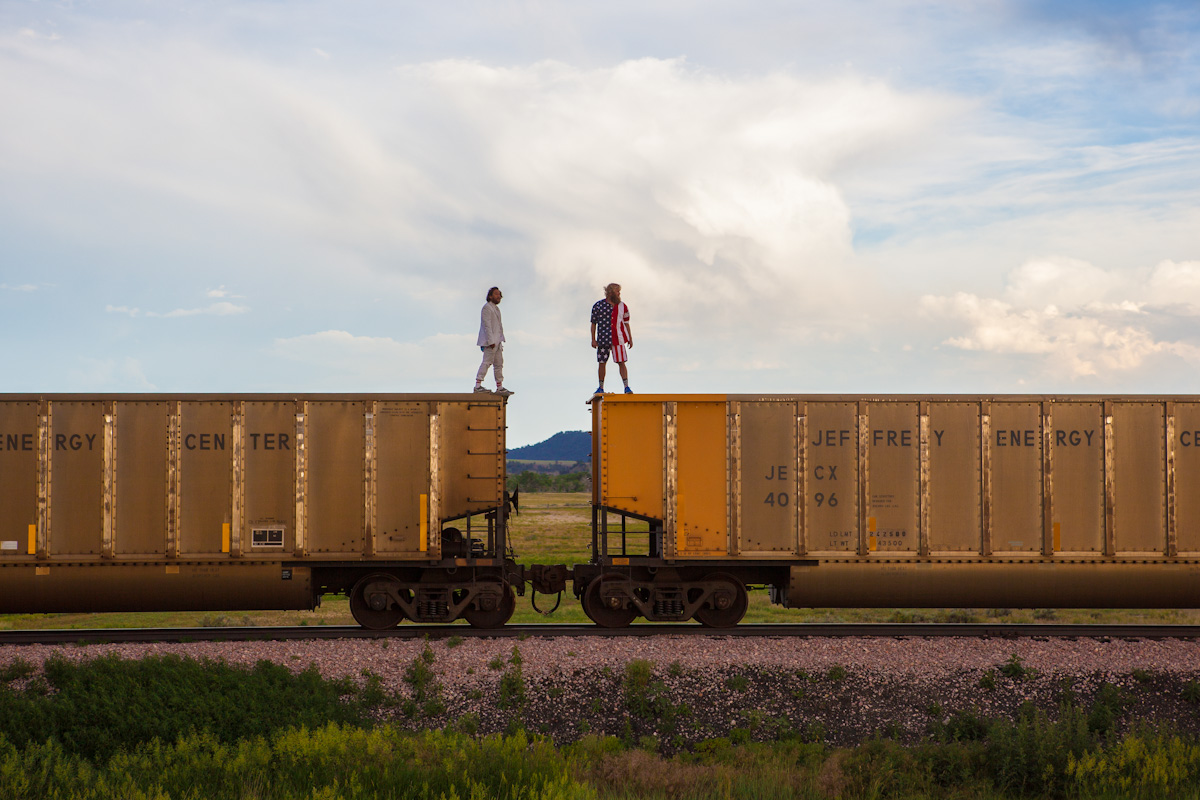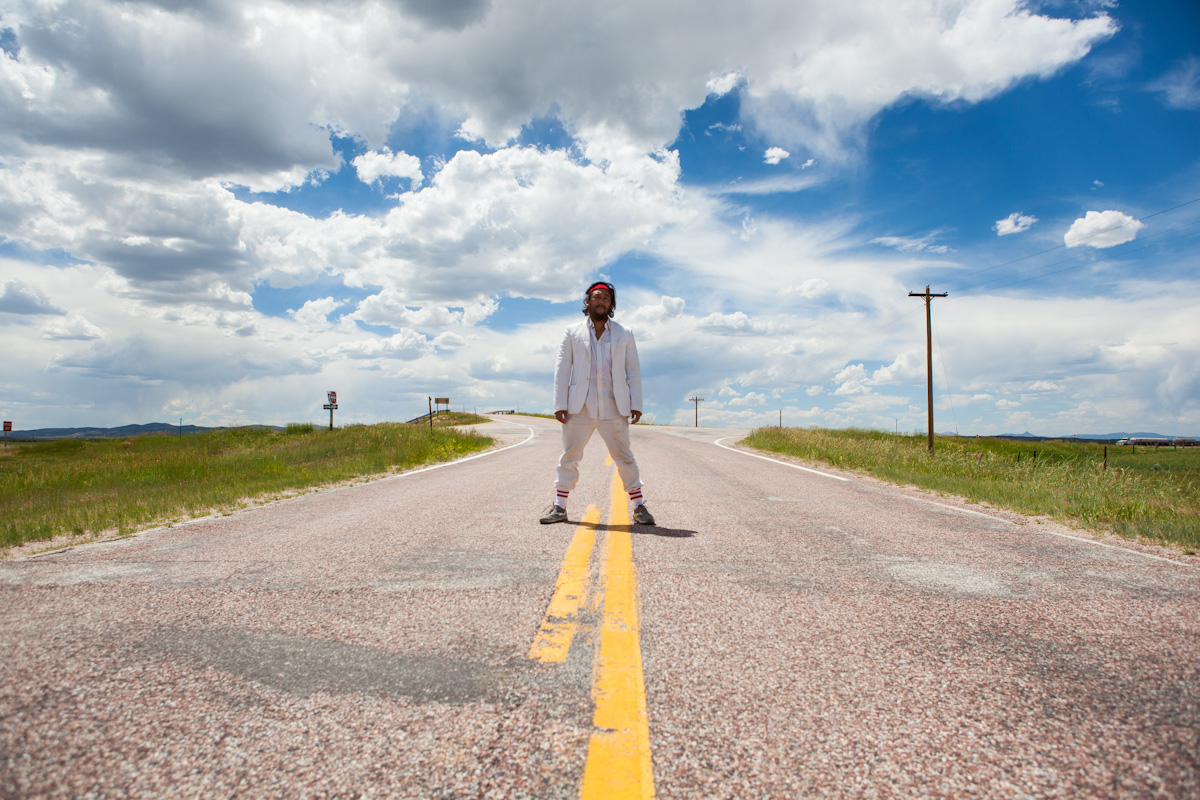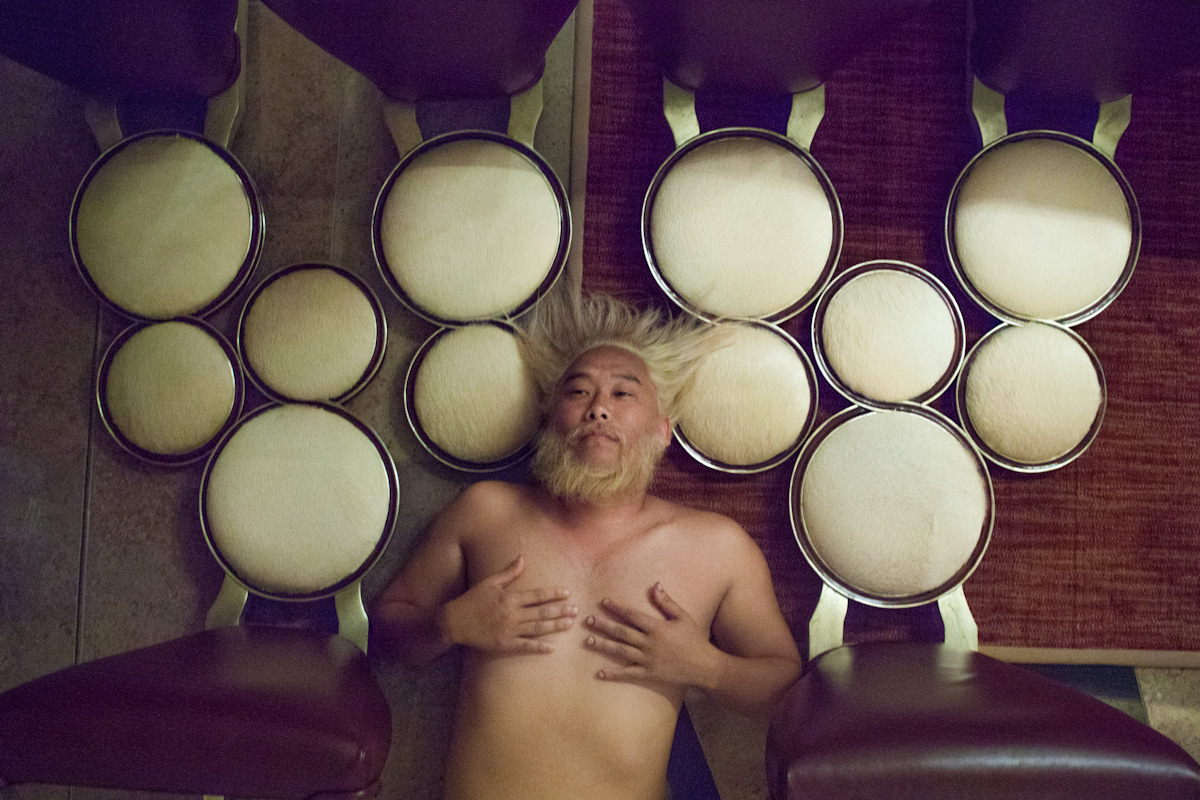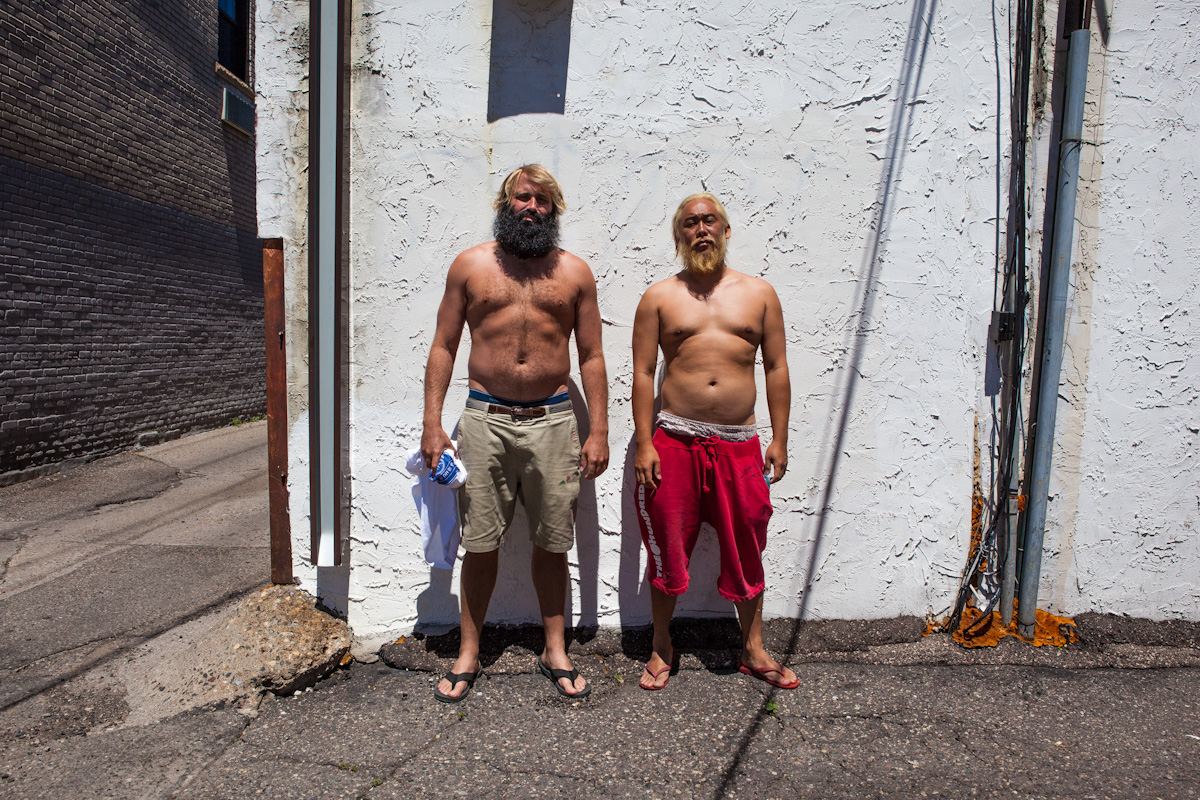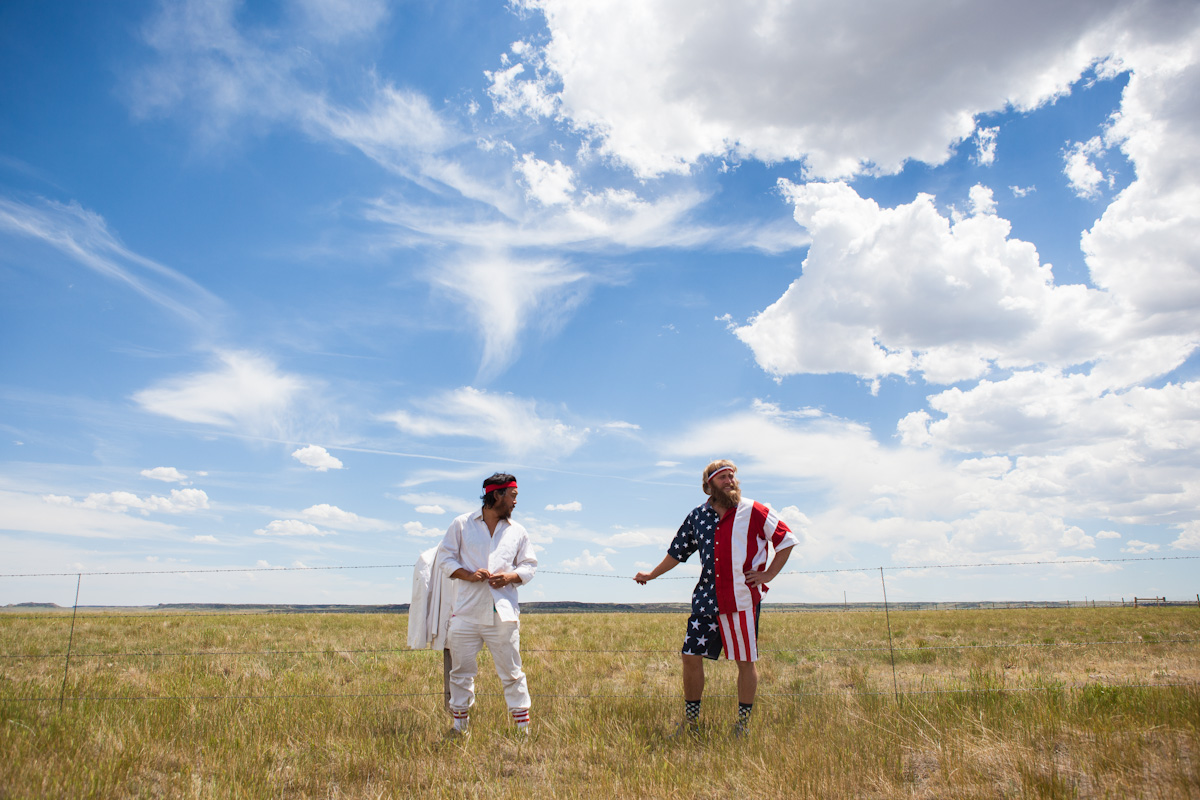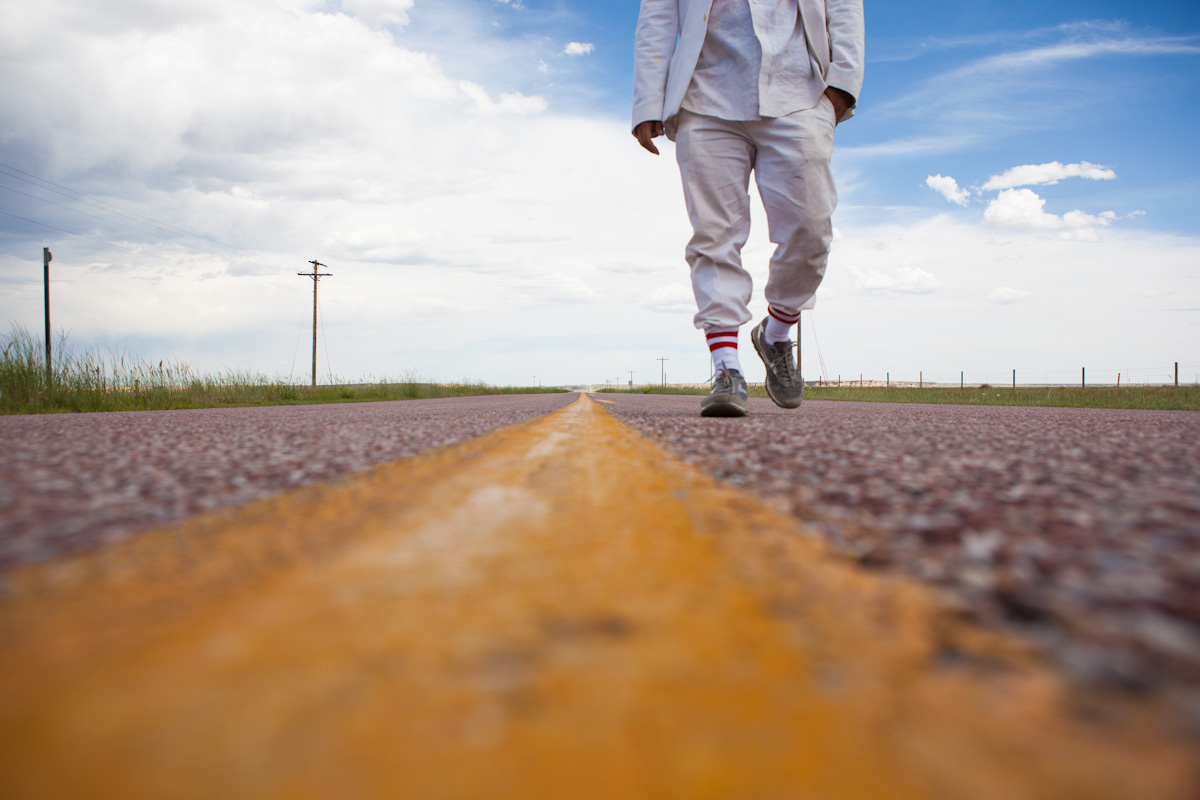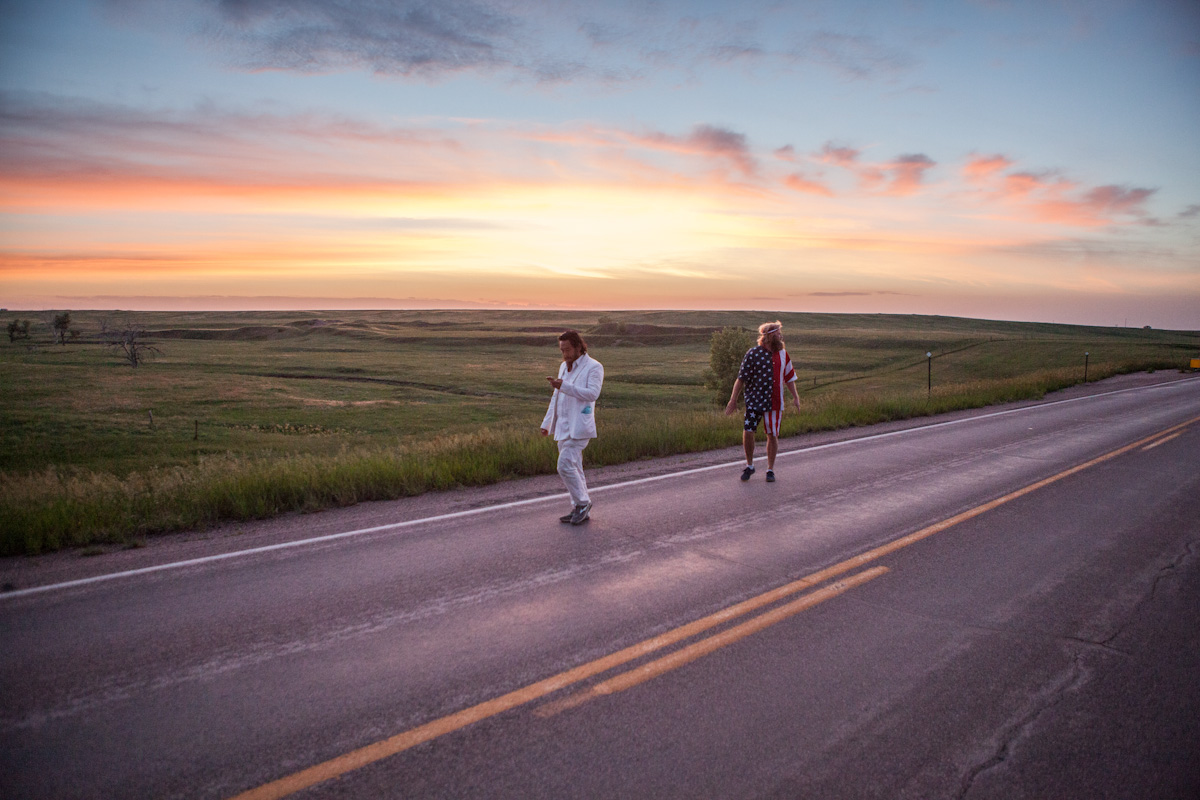 The Choe Show (Immersive Experience)
4 Hours of Therapy Spanning an 8 Story Building in Koreatown
Role: Contributed to Original Concept
Films
This is 10 seconds of real-time, expanded to over 2 hours. For display as ambient art.
At first glance, it appears to be a still photo, but if one watches for more than 30 seconds, one can see it moving very slowly. One also might notice it has moved if you take the image in, and then return later.
Fashion
Air Munko I "High Flops"